PARIS - Pt. 1
I arrived in Paris on Thursday June 27th. I didn't realize that the flight took a full day to get there, so in my head, I lost a fun Paris adventure day. Also, arriving in France without any hotels booked, that would be an adventure within itself.
So I putz around all day, visiting with my Nike friends, bro'ing down at the fixie bike shop Cyclops, and the afternoon finally rolls around and it's time to find a hostel. Ok...I heard about Woodstock Inn. Looks cute, let's go. I travel all the way to Montmarte with my backpack and eventually find it. Ah damn - the dude before me took the last bed. She points me in the direction of two other hostels. She says, "HURRY! At this time, people are always scrambling to book a bed." So I RUN. I'm RUNNING in the streets of Paris with my stupid backpack, looking like a crazy American, just in hopes of having a place to sleep.
Wifi Hostel in Pigalle. Super cute place. "Bon Soir," I say to the receptionist." "Good evening," she says back to me.
1 bed left. Phew!
I quickly head up to the 6th floor, drop my pack, change into running clothes and hit the streets for a quick stroll. I like doing this in new cities to get my bearings, see where I am, and what's around me. I run from Pigalle to the near the Arc d' Triomphe, and back. Cool.
Somebody else posted recently about running in Paris. It's true that the runners in Paris ALL wear spandex jogging shorts, especially the men. The ladies tend to lean towards big baggy shirts and sweatpants, or the weird fitting spandex. It's like they're living in the US in the 1980's with the mismatched outfits, weird colors and awkward exercise clothing options. Apparently, the only people who run here are North America expats, or crazy Parisiens.
The term, "Working out" isn't even in their vocabulary. People just don't do it. Their gyms (Few and far between) are marketed very oddly, and there's no such thing as moms doing a power hour lunchtime stroll pushing their newborns around the mall. There are no Crossfit gyms in Paris - hell in France. The idea and mentality about fiercely competing and pushing yourself and your body is just not there.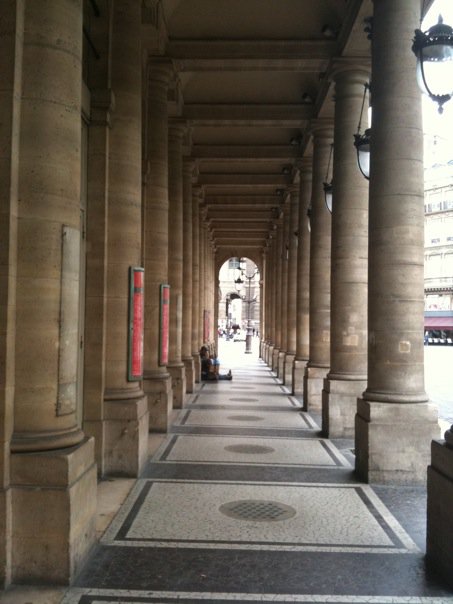 Workout Date:
Thu, 05/27/2010 (All day)