"HOW LOW" CAN YOU GO?
I know what people think when I tell them about Kardio Dance:
Men- There is no way I am going to come to a dance class. Because:
a. I have too much testosterone for that,
b. It's probably not a good workout.
Women- I have NO rhythm. I will absolutely embarrass myself!
WELL… I AM HERE TO PROVE YOU ALL WRONG.
1. I have quite a few "jockey" men in my classes who sweat, scream and grunt their way through. (We burn about 700 calories an hour).
2. The choreography really is simple enough that ANYBODY can do it.
Here's a video to prove it, since you may be too scared to walk through the door and take a look yourself.
Now, my new goal is to get a new routine out to you every week. For those of you who live out of town, or are traveling and can't make it to class, here's something you can do anywhere…
http://www.youtube.com/watch?v=SlfgDH9HMio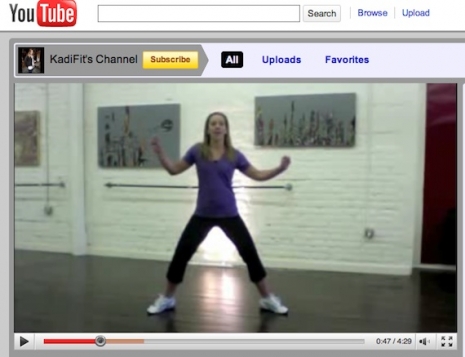 Workout Date:
Wed, 04/28/2010 (All day)