yoga with plants and coffee coats.
yoga to the people 7pm CANDLELIT love. With Lindsay.
yttp @ St. Marks Place has 3 huge studios that can fit up to 75 people each. I guess the new yrs resolutioners are still at it because I got the LAST SPOT. yeah yoga! Lines around the corner when I left, too. I can't believe how hUUUUGEee this yoga thing is here in NYC. Really really impressive. As I left I realized that besides a few of the teachers and fellow budget yogi's, I am definitely one of the oldest people in the building when I go there. at 31 yrs old. ha. I kept looking around after class thinking "wow, she's like 17! Imagine if I'd started my yoga practice that early I'd be doing scorpion poses on my way to get coffees in the morning, as warm ups for flying my way to work."
When I walked in, I saw Lindsay and she said "do you want the last spot? it's the front side spot" and I took it. It was about 6 inches from a pre-war heater and about 10 inches from a gargantuan plant. I know this plant. I've had to work with it (around it) before when it's gotten crowded and I took the "plant spot." Being near the heater was great! Cathartic to sweat like heck and struggle and slip on the mat (sweaty hands) when it's flipping 27º outside. Lindsay's voice is also cathartic. She speaks with fire from her core...and her voice is smooth but somehow almost gravely. I see her sometimes close her eyes when she's really feeling something and she's SO in it! But still connected to us as students.
trip to whole foods after, lasted WAY too long. I was in shopping mode. I got paid for the first time in a few MONTHS this past friday and i've been spluring on vegan rugelah, chocolates, a nice dinner and brunch, even a neoprene COAT for my french press coffee maker!! (um, ok that was a weird spontaneous purchase but i despise when my coffee is cold and i don't own a microwave). OH and a pair of socks with goddess LAXSMI on them! hahah. Now I have to pay bills and penny pinch again, but it was a great weekend of feeling like I can actually live comfortable in this city and do the things I want. money is stupid.
sweet coffee coat dreaming...
Where (gym, studio, etc.): :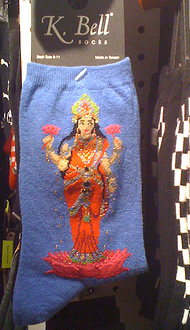 Workout Date:
Sun, 01/31/2010 (All day)