Dancing, Running, and Naughty Flogging Day 27
Started my historic dancing feat so I could get all 10 in before the challenge ends. Basically, this feat for me will be an ode to the White Stripes - my favorite group and one that filled the last 10 years with sweet music.
So, to warm up for my run I danced and stretched (during the slower songs) to De Stijl (2000). I realized I never dance unless I'm at a concert and that I look at lot more awkward doing it in my living room than when I'm shoulder to shoulder with others focused on the music, who may or may not be moshing. Anyway, I'm certain my interpretive dance looked ridiculous, but it was a lot of fun and a great way to warm up my body before braving the cold. Breaking it down to "Jumble Jumble" was especially satisfying.
Run: 30 minutes
Flog: a chocolate chip cookie and a peanut butter cookie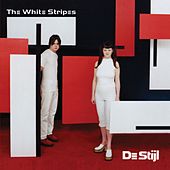 Workout Date:
Tue, 12/22/2009 (All day)