mkay
HELLO
mkay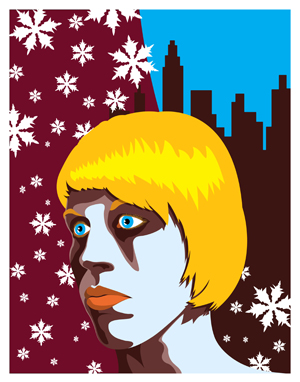 Member Of...
I Heart These...
Feats Completed
Could not sleep and was wide awake at 5:30 am so hit 6:30 spin followed by arms and shoulder workout.
Hamstrings still sore from last weeks leg workout and neck is sore to touch..ugh
Class(es) Taken:
The Ride - John N.
Place:
Crunch - Lafayette Street
Date:
Mon, 01/18/2010 (All day)
Hard to crawl out of bed and feel like vomitting during and after but LOVED IT. Time to get back in shape and prepare for Tri season and life!
Place:
Crunch - Lafayette Street

Well I don't have the exact workout with me right now but hit the gym at 5:45am and did (weights listed if I remember)
-pushups to warm up, 25
-incline DB Press 30's x 12, 12
-lat pull down 70 x 12, 12
-flat DB press 35 x 12, 12
-seated rows 70 x 12, 12, 12
-mid incline DB flys 30 x 12, 10
-rope pull overs ? x 12, 9
-cable presses 35 x 12, 12
-cable face pulls 40 x 12, 45 x 12
Place:
Crunch - Lafayette Street

Hard to get out of bed but John kicked my butt and for how much it hurt I LOVED it
Although it is early on Saturday, 8:30am, this is the best way to start off your weekend. It relaxes your mind, stretches your body and you walk out gliding down the street with a smile on your face.
Stacy is great but not sure if she is coming back?!
The user hasn't yet posted any comments.