Gabby E.
HELLO
Gabby E.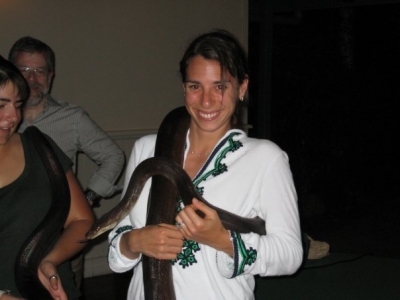 Who: Mandy Ingber (aka Jennifer Aniston's yoga instructor)
What: A restorative three-day/two-night yoga retreat weekend with three yoga sessions, smoothie breaks and afternoon spa treatments, plus a keepsake Lululemon yoga mat, and lunch and a Q&A session with Ingber
When: September 10 – 12, 2010
So you're traveling, but you'd like to get in a run anyway. You could hop on the hotel gym treadmill, but that's potentially mind-numbing. Or you could venture out for a run on your own, though with your less-than-perfect sense of direction you could get lost on the mean streets of Tulsa and never make it home. What's a traveler to do? Enter hotel running programs. Think guided runs that jog you through the prettiest parts of your temporary town and get you back to the hotel without a single wrong turn. A few of the best ones:
The user hasn't yet posted any reviews.
The user hasn't yet posted any comments.