Walking on Christmas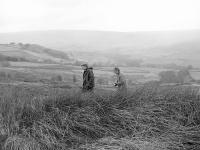 Inspired by the British Department of Health, we've added this late breaking feat to the E.H.C. To complete is simple: Roust yourself from apathetic post-mimosa or pre-Chinese nap, and head outside for a blood circulating perambulation. Feel the brisk wind on your cheek, see the glint of winter sun on snow drift, catch hands with a family member or dear friend. Breathe deeply.
(Image: Walking the Moors by Yoshimai.)
Instructions:
Login or Register
to complete a feat! Swear that you're honest, then click!
Authored
on

12.23.09 at 01:37
by
Oliver
.
Walking on Christmas Related Posts