Sugar Free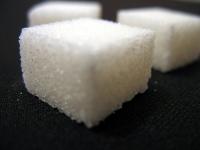 One week, without sugar. Radical! Adios high fructose corn syrup, cane juice, maple syrup. Forget adding sugar to your coffee, honey in your tea, a squirt of agave on your finger. NO SUGAR. Strip your diet clean of cloying excess calories and go for the natural stuff instead. Pick up a piece of fruit. It's just seven days, and you'll feel so much sweeter. Don't believe it can be done? Read these comments from veterans of the Eat.Sweat.Blog. challenge.
Really Great Related Links:
Instructions:
Login or Register
to complete a feat! Swear that you're honest, then click!
Authored
on

12.22.09 at 06:31
by
Oliver
.