Share the Love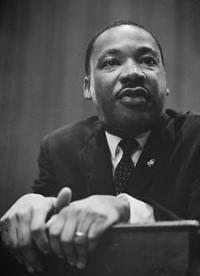 We save ourselves by saving others. To complete this feat, you must spend a day volunteering for your favorite non-profit organization: Community center, church, food bank, cub scouts — you name it. Just do something that gets you out of your own life for a while. Note: Martin Luther King Day is January 18th, which has been officially designated "A Day of Service.
Image: Martin Luther King, Jr. (Via Library of Congress.)
Instructions:
Login or Register
to complete a feat! Swear that you're honest, then click!
Authored
on

12.18.09 at 04:51
by
Oliver
.
Share the Love Related Posts