Pimp Your Bed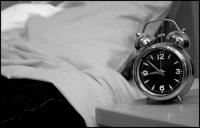 Show your bed some love! You spend one third of your life there, give or take, and it's worth paying attention. Consider a new set of sheets, a cozy blanket, or a better bedside lamp. Whatever else you do, though, to complete this feat you must make your bed every day for the duration of the challenge.
Image: Comfy Bed via Gui Taveres
Instructions:
Login or Register
to complete a feat! Swear that you're honest, then click!
Authored
on

12.18.09 at 04:16
by
Oliver
.
Pimp Your Bed Related Posts