Love Belly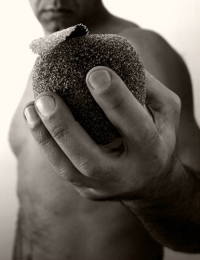 One Wild Meal. Next to procreation, there is perhaps no more fundamental human activity than preparing food and eating. Romance is tied to candlelight dinners, marriage to all-night feasts, and sex to aphrodisiacs, however mythical. You can take this feat, however you like it. Go Dionysian and explore a selection of oysters, fine wine and dark chocolate. Or experiment eating mango with your shirt off, or a raw egg. Or perhaps be more austere, and go vegan as an act of love toward animals. Whatever you do, do something that differes from your normal routine, that takes you out of your comfort zone.
Step 1: Set Date and Place
Step 2: Set Menu
Step 3: Be There Fully
Step 4: Share As Appropriate
Go back to the The Love Challenge Progress Page!
Instructions:
Login or Register
to complete a feat! Swear that you're honest, then click!
Authored
on

02.09.10 at 05:07
by
Oliver
.
Love Belly Related Posts