Just Water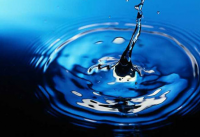 Water is your body's principal chemical component, making up, on average, 60 percent of your body weight. Every system in your body depends on water. Water flushes toxins out of vital organs and carries nutrients to your cells. Water is, to put it simply, awesome. It keeps your skin smooth and your insides clean and your body thanks you when you drink it. Try drinking eight 8-ounce glasses a day for a week. Eat whatever you want. But drink only water. You'll feel a difference. We promise.
Really Great Related Links:
Instructions:
Login or Register
to complete a feat! Swear that you're honest, then click!
Just Water Related Posts