Home Food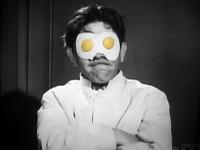 Life in the big city is about restaurants. Often, that's a fabulous thing, but sometimes eating out all the time can wear you down, physically and emotionally. Cooking is primal, grounding, and restorative. In short, preparing your own meals, almost regardless of the actual menu, is good for you. To complete this feat, you must cook at least four meals a week at home over the course of the challenge. The meals in question may be breakfast, lunch or dinner, but, to count, the act of preparation and eating must include some thought, a moment of "intention." You'll know it when you see it. Have fun.
(Image: GyphJockey.)
Instructions:
Login or Register
to complete a feat! Swear that you're honest, then click!
Authored
on

12.22.09 at 01:46
by
Oliver
.
Home Food Related Posts